Second winter test just coming, 3 days for the riders to understand well that bike. And the rider who get lot of attention is still same with the last test are Valentino Rossi due the curious coming from all people after his return to Yamaha, the rookie Marc Marquez who very strong in the last test, and the brave movement by Andrea Dovizioso who trying to tame the red bike Ducati.
And in the first day of second test in Sepang the result is not too far from the people think before, but due the weather forced all riders to stop the test more earlier. At the first Valentino Rossi strong enough and take a lead in the early of the test, but Dani Pedrosa on fire he got the line and go through at 2.01.580 and be the fastest on this short 1st day test, following by The World Champion Jorge Lorenzo with only different time around +0.235 and the Rookie once again make people amazed with only gap +0.362 made the be the thirth fastest on the last result. The rider from Talavera Spain Alvaro Bautista can smile because he can put the good time for 4th position, really good 1st day test for him.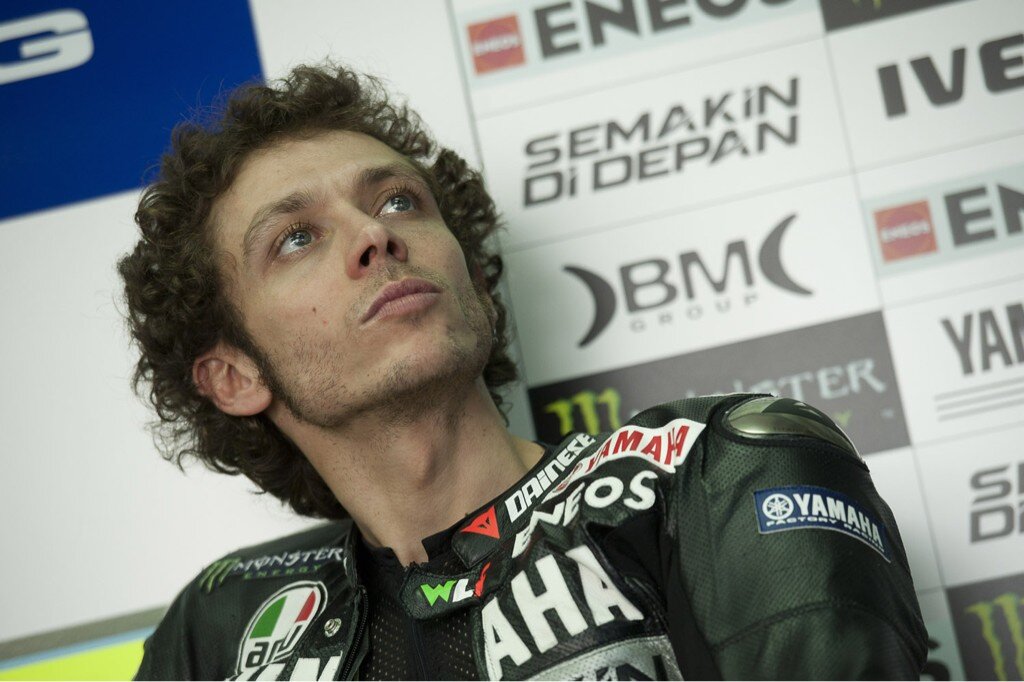 Picture by @ValeYellow46
Rossi who only can take position on 5th with the gap time +0.448 from the fastest Dani Pedrosa need to accept because he can't do much for this day, due the electronic problem on his bike and when all ready and he want to do the real test, heavy rain coming and force him to only sitting in the garage without doing nothing in the track. But as we know Valentino Rossi always have a motivation on his life, he get a great plan for the 2nd day of test if the weather good he will trying the new bike for he using on the race and also on 3rd day of test he will make simulation on race to understand better the real potential of the bike. Brilliant and always inspiring.
The one rider who make us proud also for Andrea Dovizioso after shock therapy with the bike on the last test, he bulid again some motivation on his mind, the bike is difficult but the improve will come even need time, no miracle like all team and all MotoGP fans want to see. The position he grab on his 1st day of 2nd test is good for 8th place but the gap still over than 1 second, and it's truly not good enough when it's race. The bike still give some vibration on the front and it's make difficult in the corner. So still lot of work to do but the goal on this test for Dovi is adapting his riding style with the bike.
So we still have two day for make some prediction about how the race will going for this season. Hope everybody find the way to make the bike more faster and improve the battle on this show for interesting MotoGP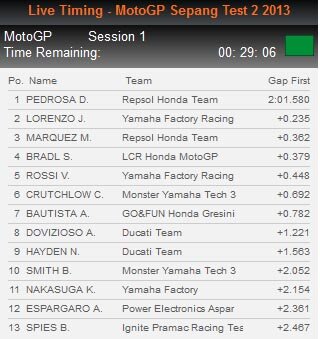 Picture by @YamahaMotoGP